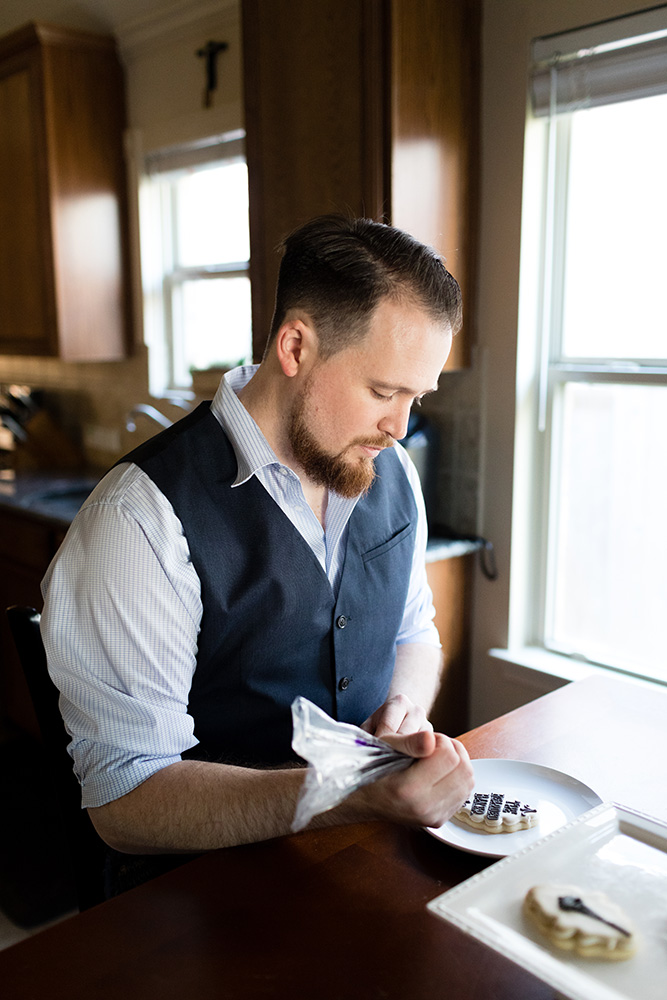 Allan Hursig, the owner and head baker, created The Bearded Baker TX in June of 2016 as an in-home baking enterprise.  Beginning humbly with most orders coming from friends and family, word quickly spread and orders began to multiply.  With a focus on high quality and personal customer interaction, as well as a strong commitment to customer satisfaction, The Bearded Baker was able to bring in many new clients, from small celebrations to corporate contracts.
Because of his reputation for fun cookies, The Bearded Baker was featured on the website Voyage Houston; on KPRC Channel 2's Houston Life; a nationally ran segment on ABC's Localish; as well as competing on an episode of Food Network's Christmas Cookie Challenge in December of 2019!  Though he placed as first runner-up on the Food Network challenge, many believed he should have won! (Check out the Christmas Traditions episode, Season 3, Episode 6 to watch him compete on the Food Network!)
Business has been booming, and along with his personal desire to serve delicious, "edible-works-of-art" sugar cookies to as much of Houston as possible, he opened his first brick-and-mortar walk-up bakery in October of 2020, where he continues to maintain personal customer interactions as well as high levels of customer satisfaction.