Meticulously Designed Cookies that are as delicious as they are stunning!
The Bearded Baker TX is a specialty, Houston-based bakery committed to showing everyone that a sugar cookie can be both beautiful and delicious. Soft sugar cookies with decadent, creamy royal icing are personally decorated to fit any design and theme for your party, event, or celebration.
These fantastic and fantastical cookies, set alongside our other freshly baked drop cookies, mouth-watering cakelettes, and various other creative, seasonal treats will satisfy any craving!
These aren't your typical, cookie cutter sugar cookies!
When The Bearded Baker TX launched as an in-home bakery in Houston in 2016, the focus was always on creativity and avoiding the typical, "cookie cutter," sugar cookie category.  Always beginning with fresh and high-quality ingredients, we create edible works of art and focus on "wowing" every customer.  Our cookies are not just limited to what you can find on our social media; we love using our creativity to always exceed our client's expectations!
No order is too unusual for us!  Do you want a set of cookies with a macaroni and cheese/French bulldog theme?  How about a Golden Girls/6th birthday order for your son?  How about a geology/coffee shop/cat themed set?  These cookies may all sound absurd and random but they are also very real orders that meant something special to each client. The Bearded Baker was able to accept all these orders and create unique, custom cookies that truly enhanced each client's special event or celebration.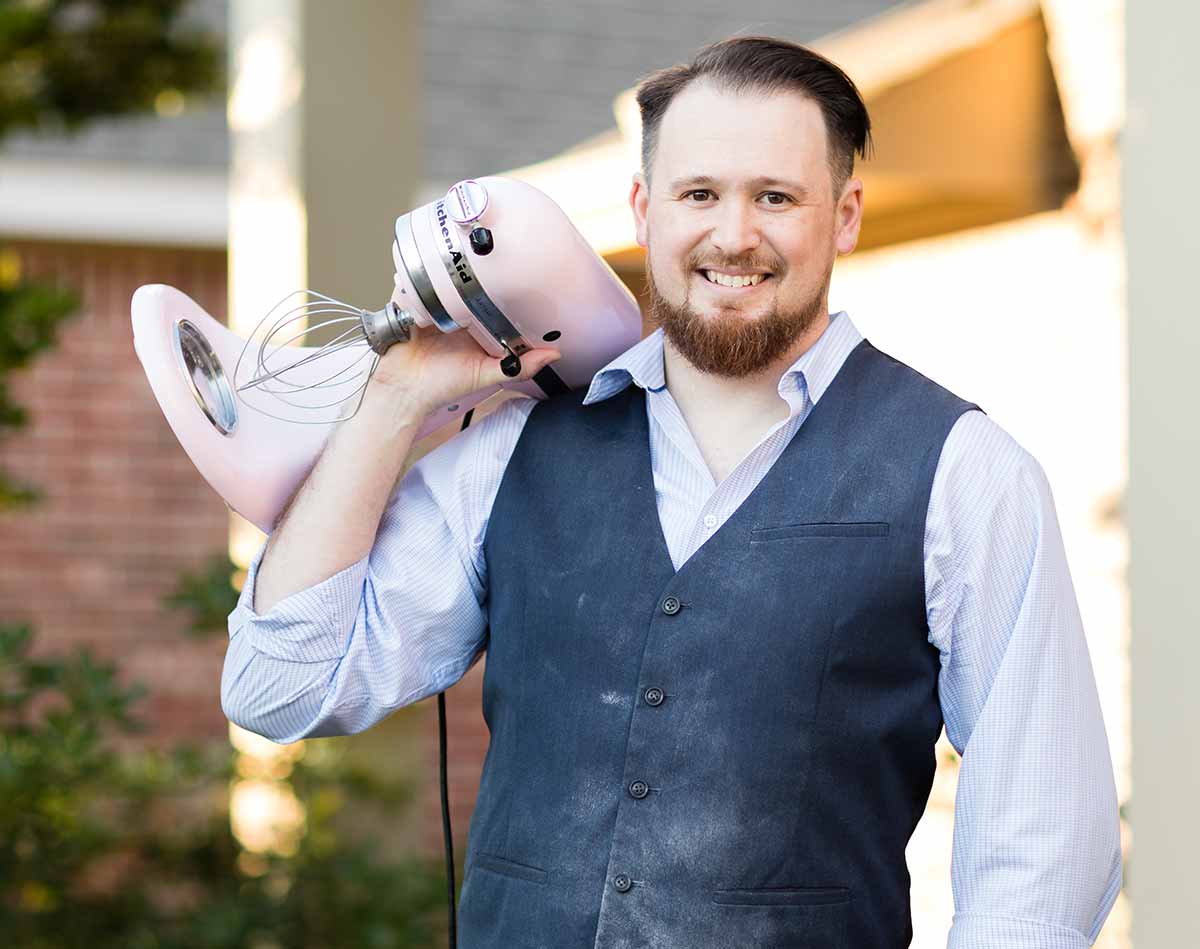 The most often repeated compliments received by The Bearded Baker are, "How am I supposed to eat these? They are too beautiful to eat!"  Followed quickly by, "These cookies taste as good as they look!"
Yes! I want to see (and taste) more!
Sign up to receive inspiration, reassurance and happiness in your inbox. Yes, Bearded Baker treats do all that!